YOUR FIRST CHIROPRACTIC APPOINTMENT
Depending on the injury or condition for which you are being treated, initial visits may last 45 to 60 minutes. Subsequent visits are likely to be shorter, but the first visit is intended to begin building the therapeutic relationship, identify the cause of the problem and discuss a treatment plan. As spine, muscle and nervous system experts, chiropractors are extensively trained to assess, diagnose, manage, and prevent reoccurrence of musculoskeletal conditions while specifically addressing your needs and goals. Be sure to clearly communicate your symptoms, needs and goals to your chiropractor. Your first visit at the Decarie chiropractic Clinic goes as follows:
PATIENT FORM
When you arrive, you will be given a patient form to fill out. This will provide us with general information about yourself and your health, such as surgeries, illnesses, medications, past accidents, history of your symptoms, and other details about your current and past health.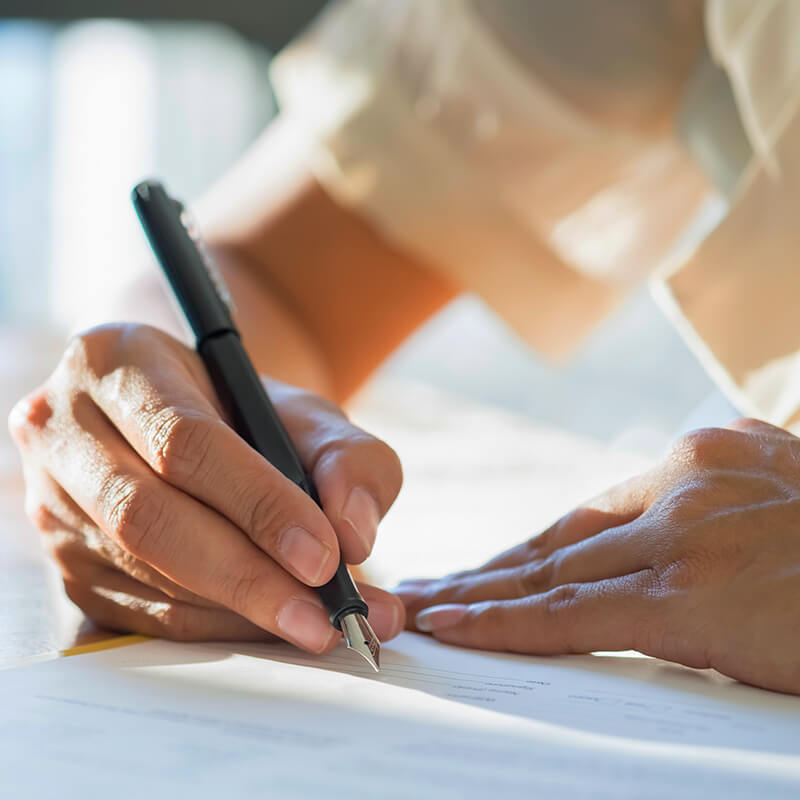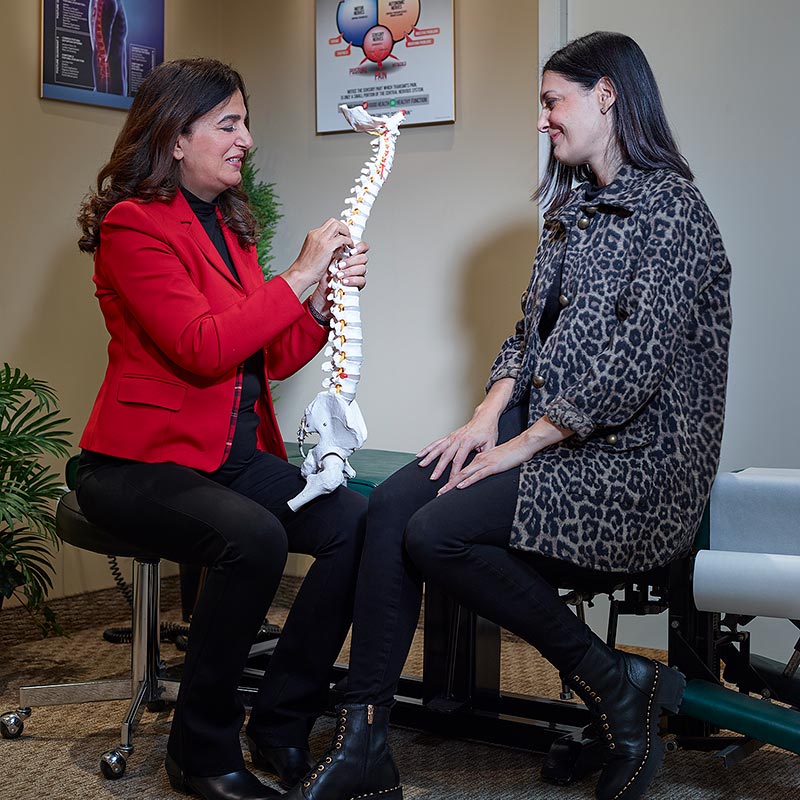 CONSULTATION
Once you are done with the paperwork, you will have a consultation with the doctor to talk about your medical history, work environment, lifestyle, concerns, and goals. This is where we can really understand what you are feeling and how it is affecting your life. This consultation will get us to the root of your problems.
PHYSICAL EXAM
After reviewing your health history and discussing any specific problems, Dr. Sima Goel will perform numerous orthopedic, neurological and chiropractic examinations to determine subluxations, postural imbalances and nervous system stress that may be causing your problem.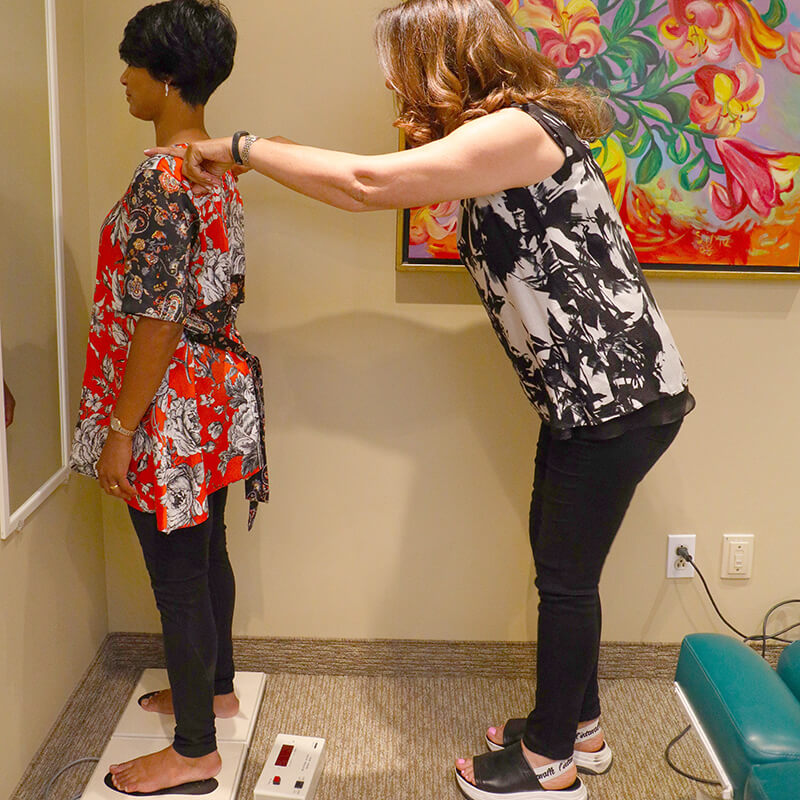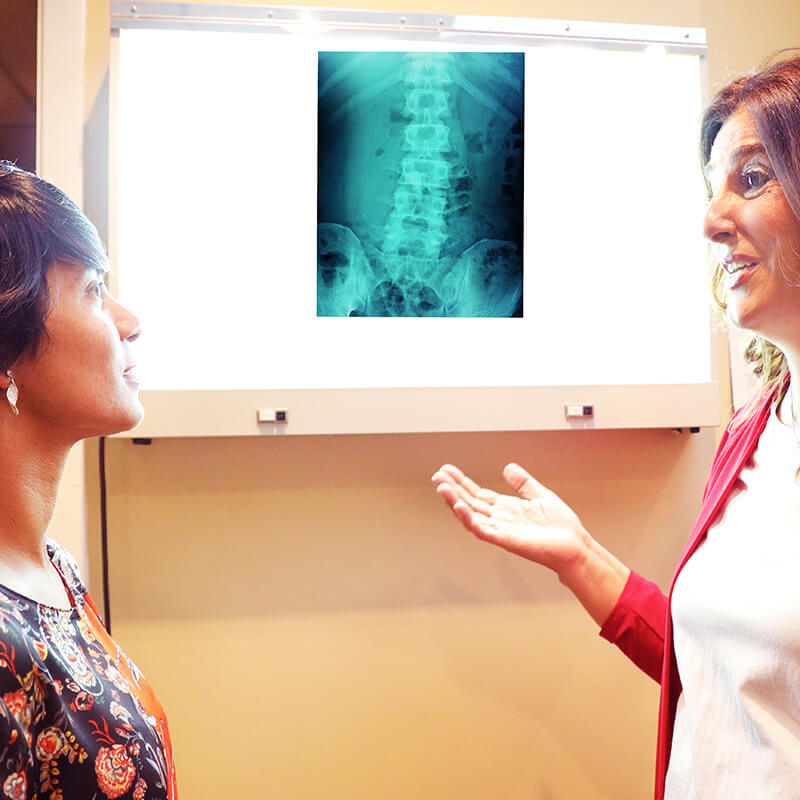 IMAGING TECHNIQUES
Diagnostic imaging techniques help narrow down the causes of an injury or disease and ensure that the diagnosis is correct. These techniques include X-rays, computed tomography (CT) scans and magnetic resonance imaging (MRI). If Dr. Goel feels she needs any of the above to learn more about your condition, she will refer you to an appropriate local facility.
REPORT OF FINDINGS
After discussing your history and goals with you, examining your spine, and reviewing any x-rays or tests, Dr. Goel will diagnose the cause of your condition. She will make a series of recommendations tailored to you and your current condition. These will include how often you should be treated, what you can do at home or at work to improve your condition.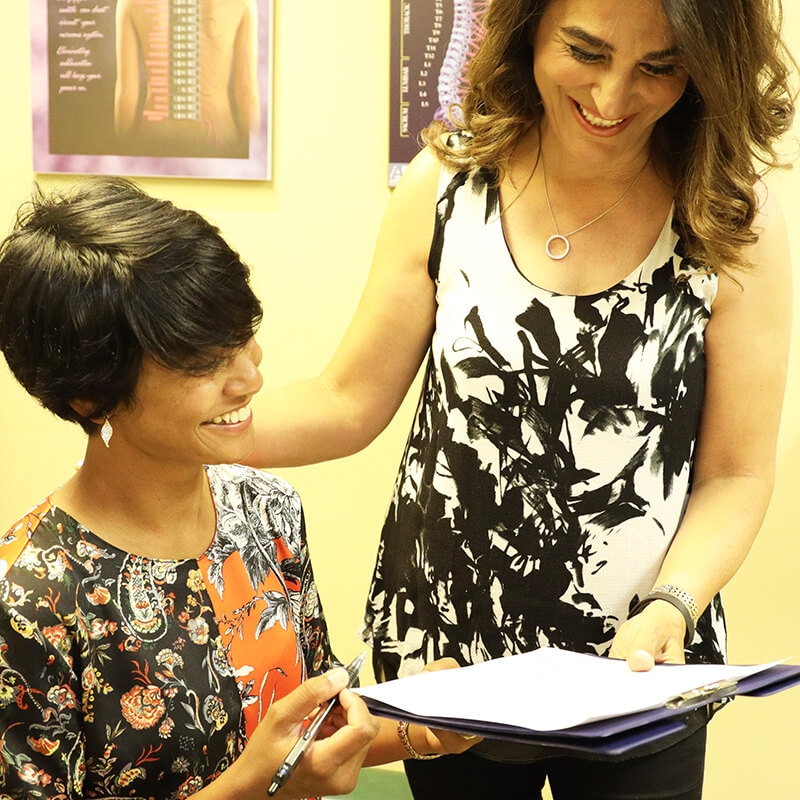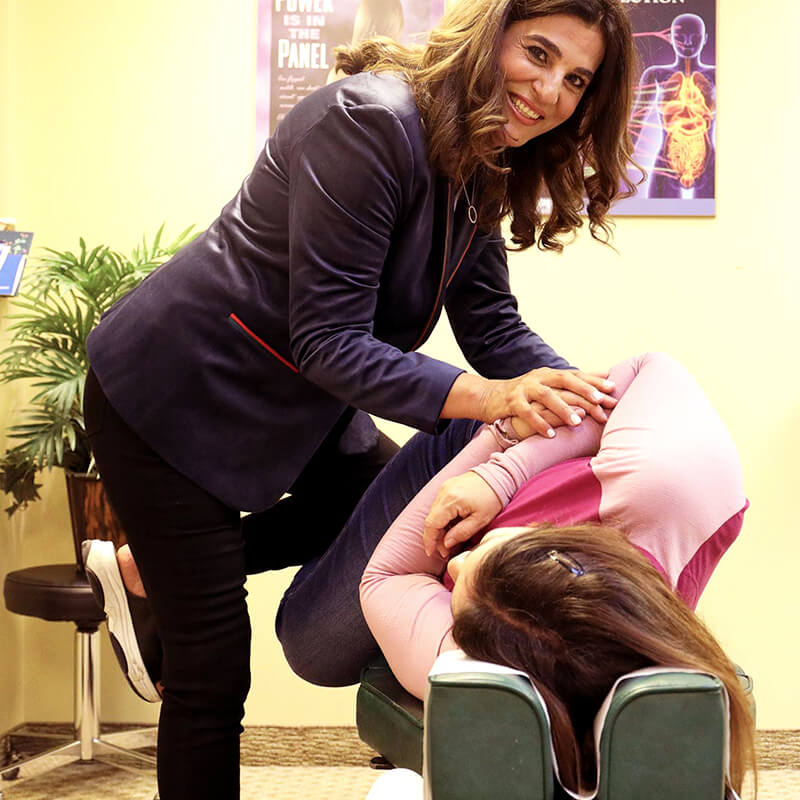 FIRST ADJUSTMENT
Once your diagnostic and care strategy has been discussed and understood, your questions have been answered, and both the client and the chiropractor are satisfied, treatment begins. This may include spinal adjustments and soft tissue therapies as appropriate. The length and frequency of your visit will depend on the severity of your condition.
FOLLOW-UP APPOINTMENTS
After your initial consultation and first treatment, you will need follow-up appointments which are essential to maintain proper alignment and be more resilient to face life and its challenges.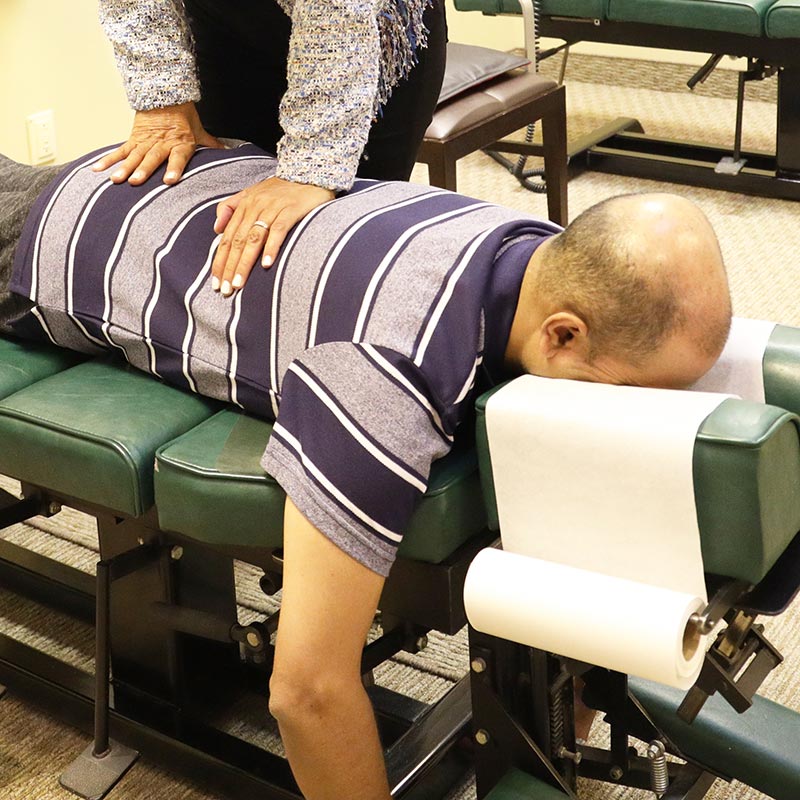 CLICK TO BOOK AN APPOINTMENT AT OUR CLINIC TODAY
At the Decarie Square Wellness Chiropractic Clinic, we believe the body works as one connected system. The spine, nervous system, muscles, and joints are all connected to each other, affecting the way our bodies maintain and restore their health. Dr. Goel combines a variety of treatments that reflect this holistic approach so that your body can maintain optimum health.
Chiropractic care is a safe, efficient, and effective way not only for eradicating the pain but also to address the underlying cause. Contact our friendly clinic to book an appointment, for an accurate diagnosis and treatment of your condition. You can contact us online or call 514.344.6118.