Back pain is quite common, and most people will suffer one or more episodes of back pain during their lives. It can be described as an ache, tension, or stiffness in the back, which can range in intensity from a dull, constant ache to a sudden, sharp sensation.
The back is a complex structure which include the spine bones (vertebrae), intervertebral discs between the bones, spinal cord, many complex nerves and surrounding muscles, tendons, and ligaments. All these parts of the back interact and work seamlessly together like components of a complex piece of machinery but if one part becomes faulty, the whole system can be affected and malfunction. Back pain can affect the neck (cervical spine), upper back (thoracic spine) and lower back (lumbar spine) as well as the sacrum and tailbone (coccyx).
Back pain may begin abruptly because of a sudden movement, bending or twisting awkwardly, over-stretching, a fall, an accident or by lifting something heavy. It can also develop gradually over time due to general wear and tear of the spine caused by ageing, poor posture, repetitive strain and stress (physical and emotional).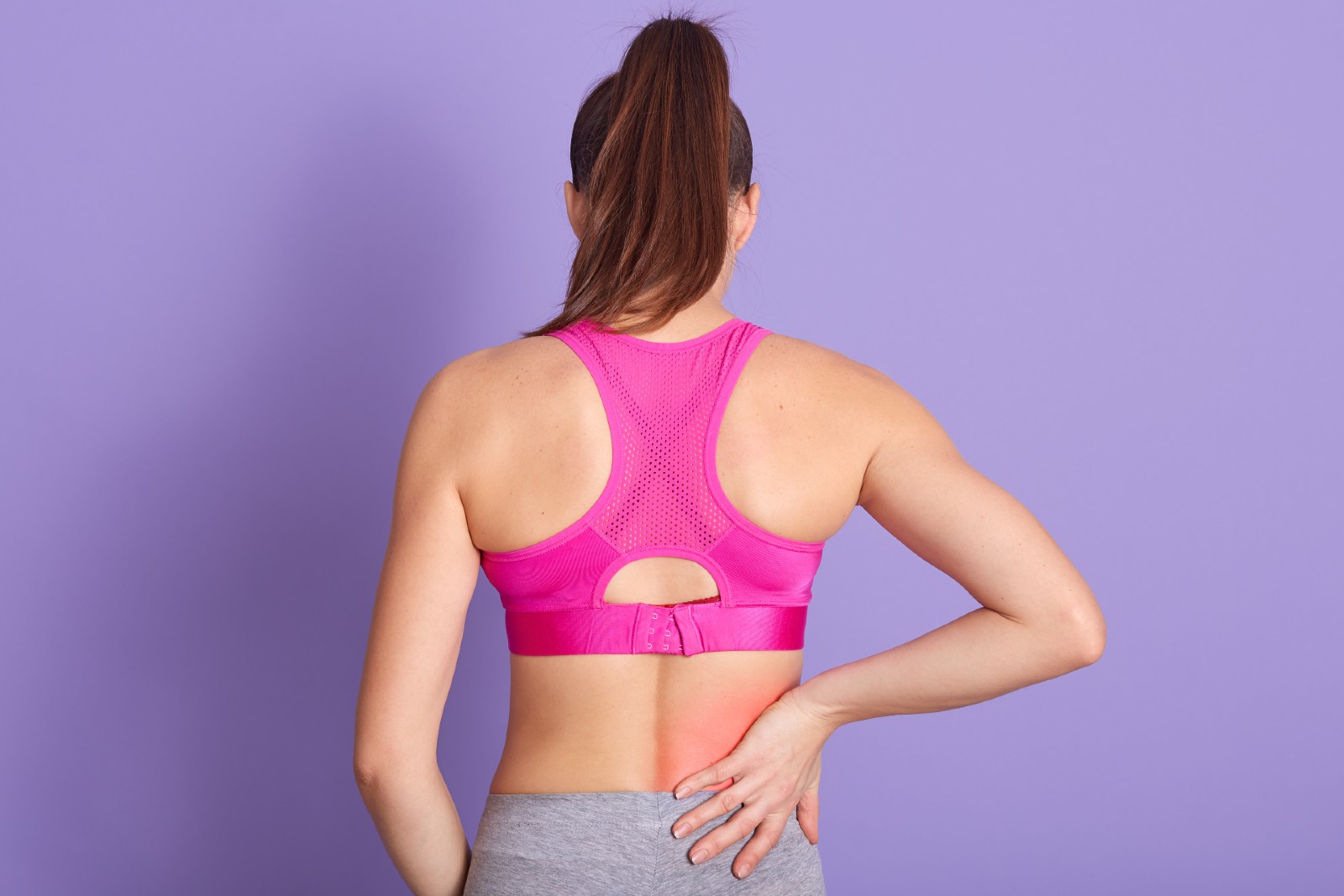 Herniated or bulging discs, typically caused by twisting or lifting injuries.
Soft-tissue damage caused by strain or trauma to back muscles, ligaments, or tendons.
Arthritis – osteoarthritis and ankylosing spondylitis are two types of arthritis linked to back pain.
Spinal stenosis involving the narrowing of the spinal canal and compression of nerves.
Osteoporosis, or thinning of the bones. This does not cause pain but can lead to fractures (breaks) of the bones in the spine.
Structural deformities such as scoliosis (the abnormal sideways curvature of the spine) or lordosis (the excessive inward curvature of the lower back).
The natural processes of aging.
Sciatica which can cause pain, numbness, tingling and weakness in the lower back, buttocks, legs, and feet.
Pinched (misalignment) of spinal vertebrae.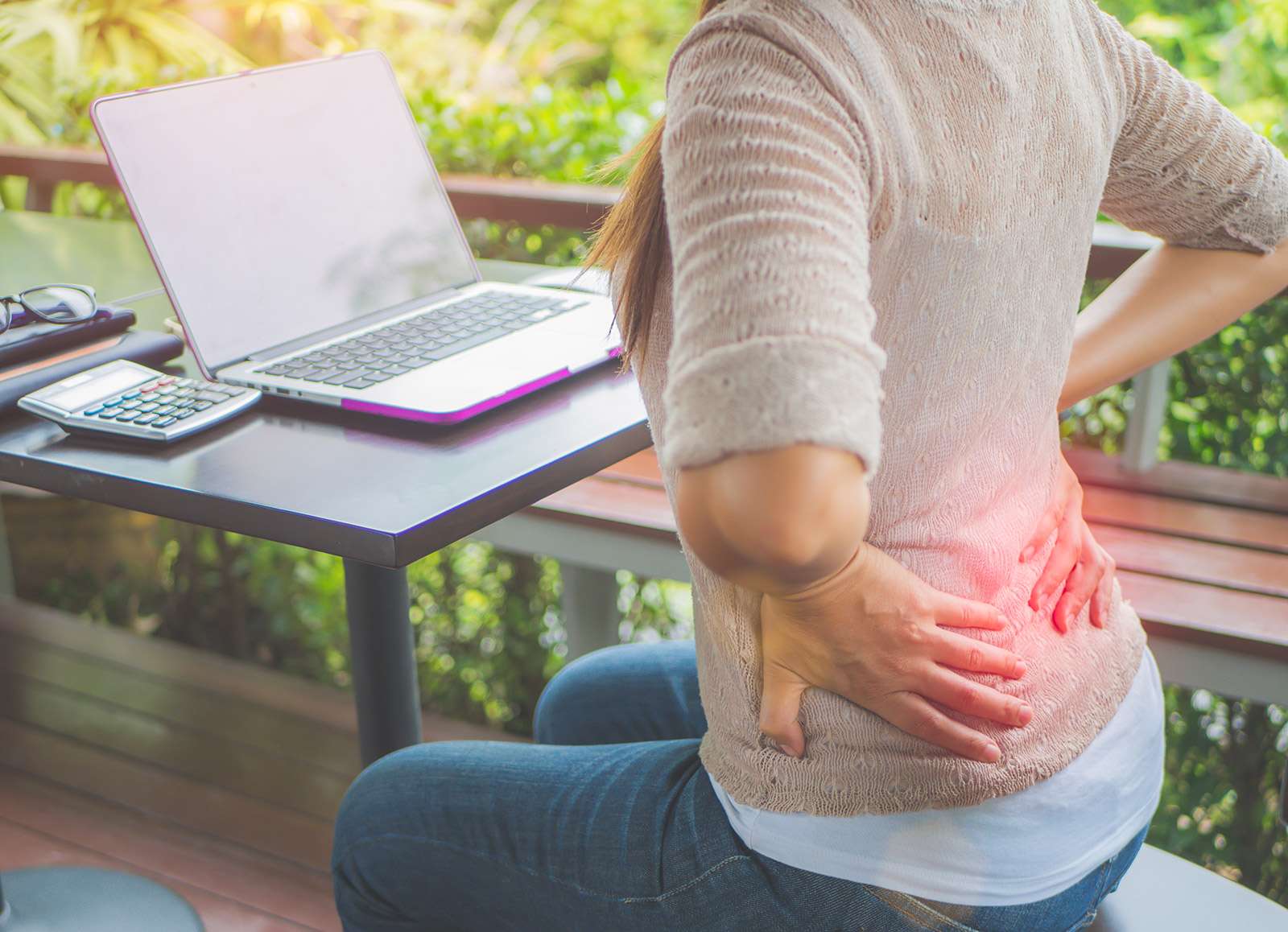 Muscle ache, tightness, or stiffness.
Shooting or stabbing pain which can be present in the back, bottom region, or the legs.
Limited flexibility or range of motion in back, hips and legs.
Inability to stand straight.
Poor sleep quality or broken sleep.
A dull, burning, or sharp pain.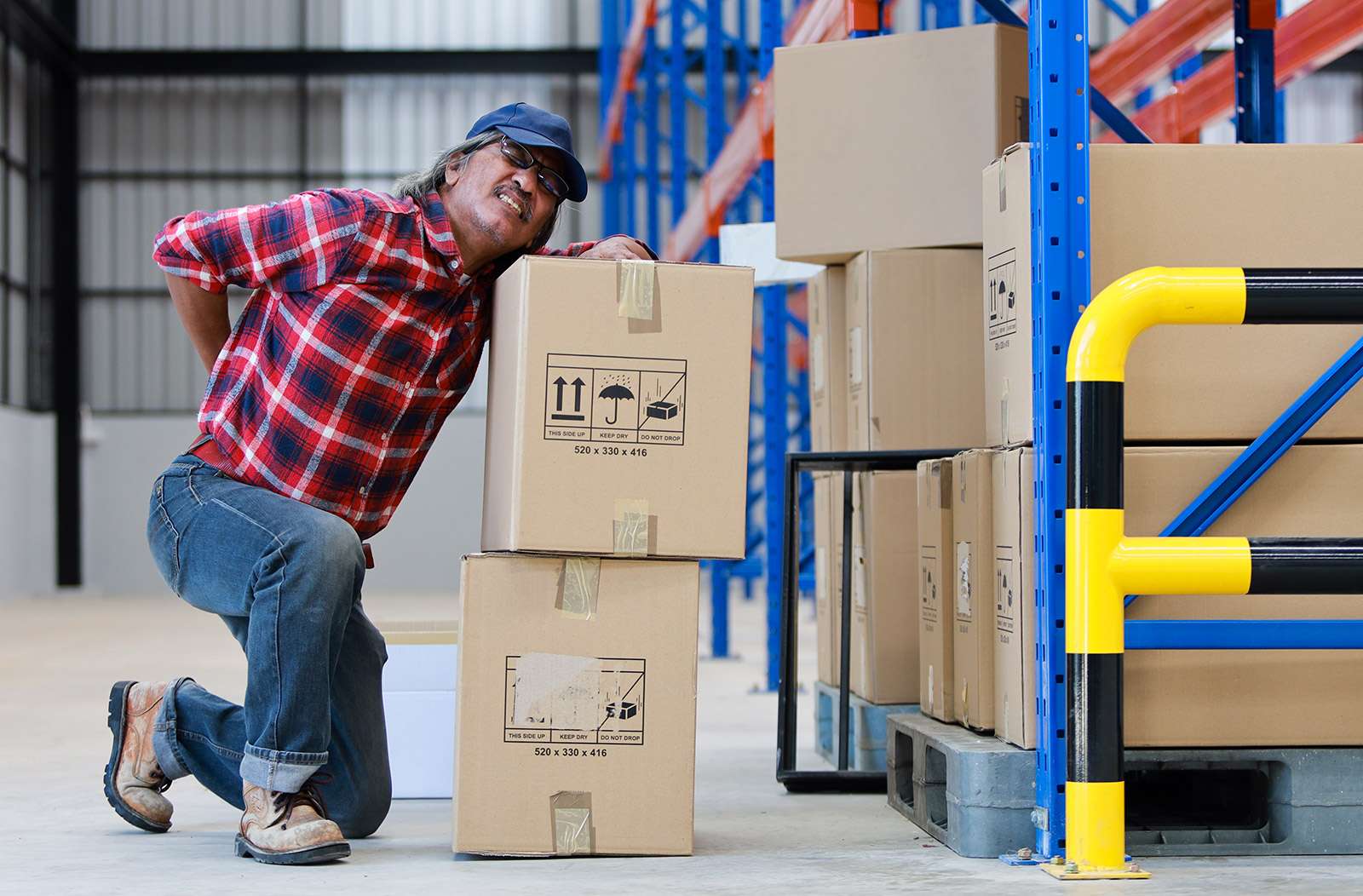 LIFESTYLE FACTORS THAT CONTRIBUTE TO BACK PAIN
Lack of physical activity.
Sitting for long periods.
Poor posture – the most common cause of middle back pain.
Stress and anxiety – one side effect of stress is increased muscle tension. This  leads to fatigue, stiffness, and pain.
Physically strenuous work.
CHIROPRACTIC CARE FOR BACK PAIN
To determine the cause of your back pain, we begin with a thorough consultation, where Dr. Goel will look at your symptom's overall health and vitality, focusing not only on your back pain, but also on your lifestyle, such as diet and amount of daily exercise. This integrated approach helps determine the best treatment for your back pain. To help identify the cause of your problem, Dr. Goel will discuss your symptoms and previous injuries, your family health history, and your lifestyle, including recreational and work-related physical activities.
After the consultation, Dr. Goel will conduct a full physical, orthopaedic,  neurological and chiropractic  examination of the cervical and thoracic spine. In some cases, she may recommend imaging tests, such as X-rays, CT scan or MRI to aid the diagnosis. Once a diagnosis is achieved it will be used to develop an individualized treatment plan that will help ensure a fast recovery.
Our treatment approach may include spinal adjustments, adjustments to the joints of the body, muscle work, plus the prescription of rehabilitation exercises and stretches to improve posture.
With back pain, we will also look at the lifestyle factors that have led to the injury and help you make modifications as necessary to prevent future instances.
CLICK TO BOOK AN APPOINTMENT AT OUR CLINIC TODAY
At the Decarie Square Wellness Chiropractic Clinic, we believe the body works as one connected system. The spine, nervous system, muscles, and joints are all connected to each other, affecting the way our bodies maintain and restore their health. Dr. Goel combines a variety of techniques that reflect this holistic approach so that your body can maintain optimum health and vitality.
Chiropractic care is a safe, efficient, and effective way not only for eradicating the pain but also to address the underlying cause. Remember, leaving back pain untreated will only lead to other degenerative problems in the future. If you are dealing with back pain, contact our friendly clinic to book an appointment, for an accurate diagnosis and treatment of your condition. You can contact us online or call 514.344.6118.