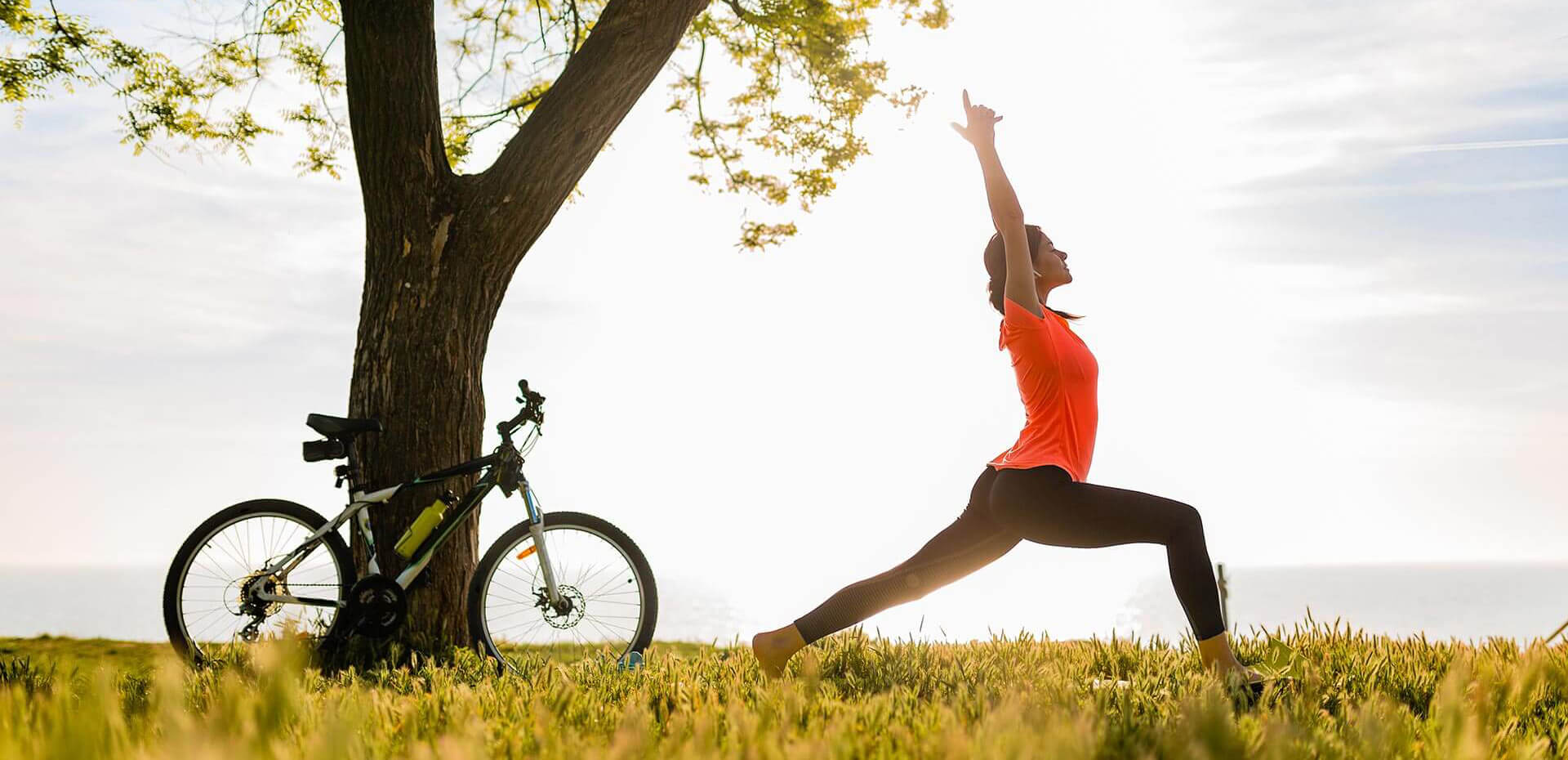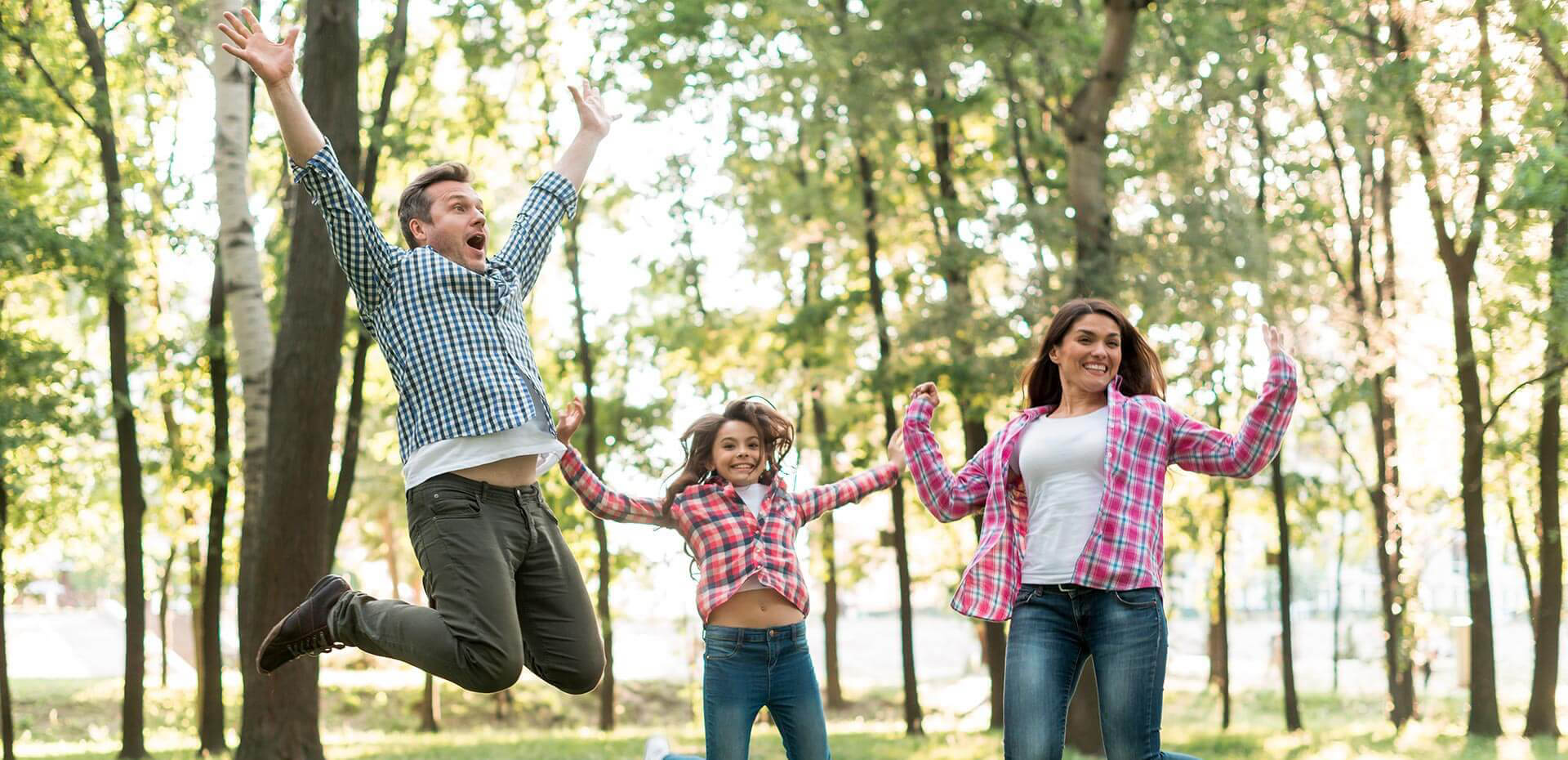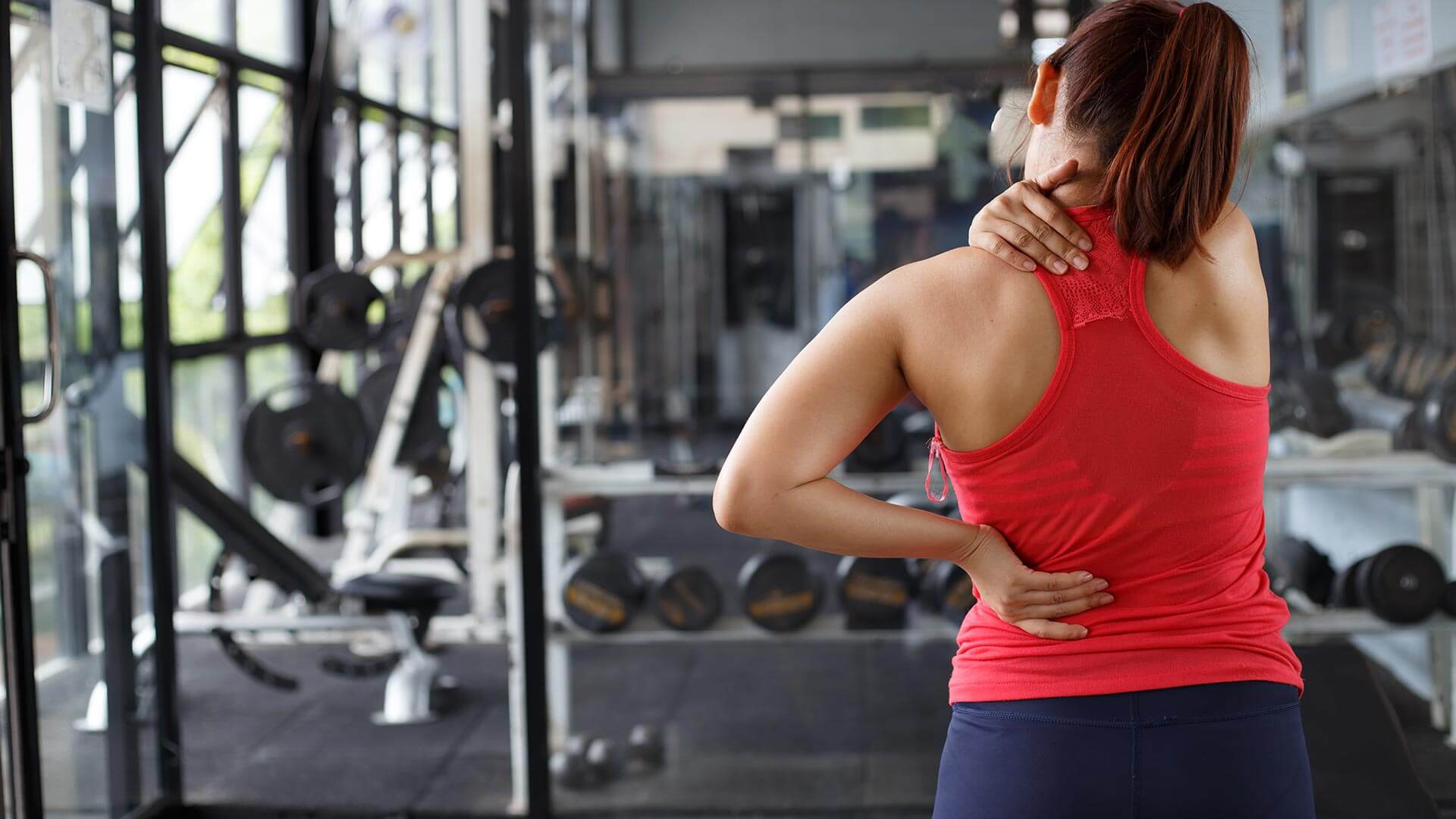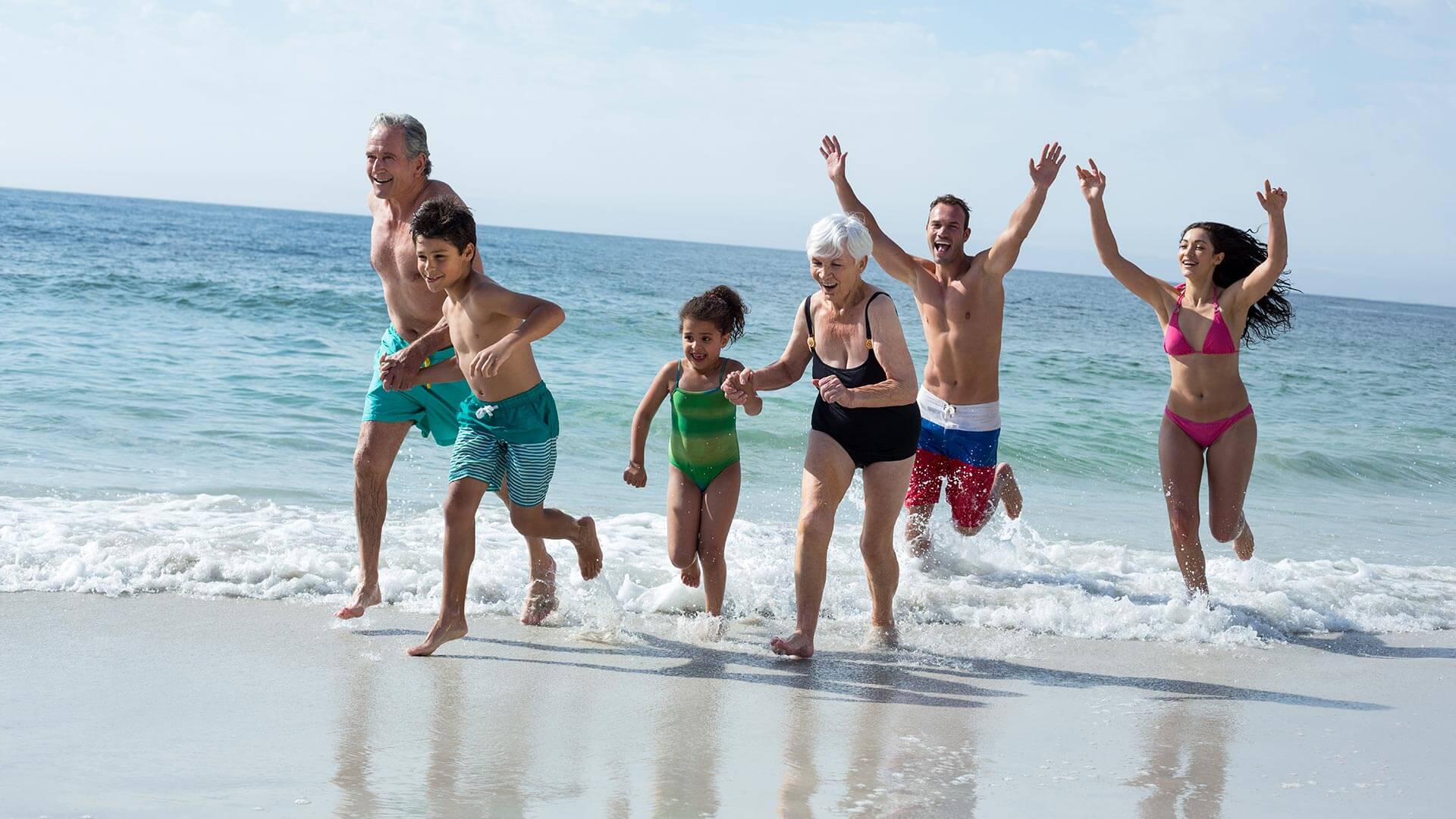 Dr. Sima Goel is a successful chiropractor and certified wellness practitioner in Montreal. She earned her Doctor of Chiropractic degree from the Canadian Memorial Chiropractic College (CMCC) in 1993. In addition, Dr. Goel completed her certification in wellness in 2006, becoming the first certified female wellness practitioner in Canada. She is currently studying to obtain another post-graduate degree in functional neurology.
Dr. Goel has been providing chiropractic care in Montreal for 27 years and has improved the health and wellbeing of thousands of patients. Her goal is to provide her patients with chiropractic care of unparalleled quality to help them reach their full potential of health and better quality of life.
Dr. Goel regularly conducts workshops on optimal health and wellness and writes a weekly column on health and wellness for a local newspaper.
With her 27 years of experience caring for people of all ages with a wide variety of health issues, you can rest assured that you are in safe, experienced, and capable hands.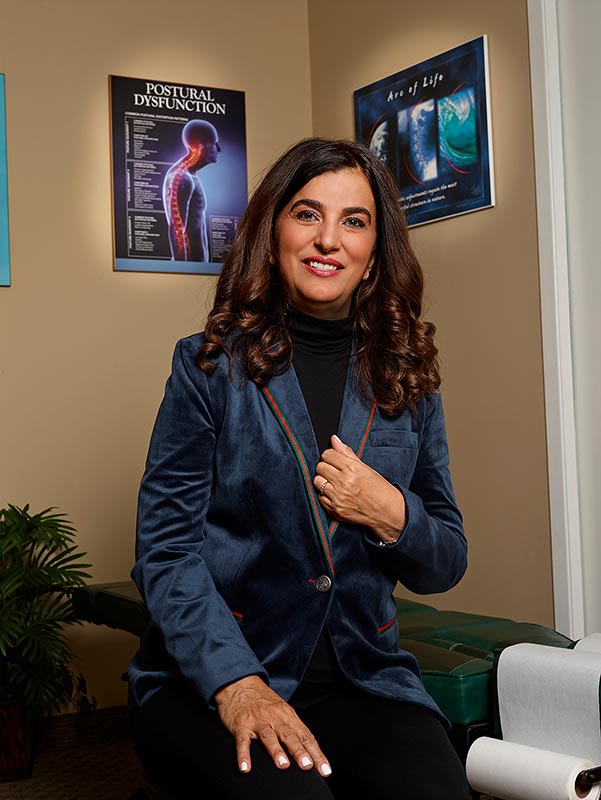 GET YOUR VITALITY BACK WITH CHIROPRACTIC CARE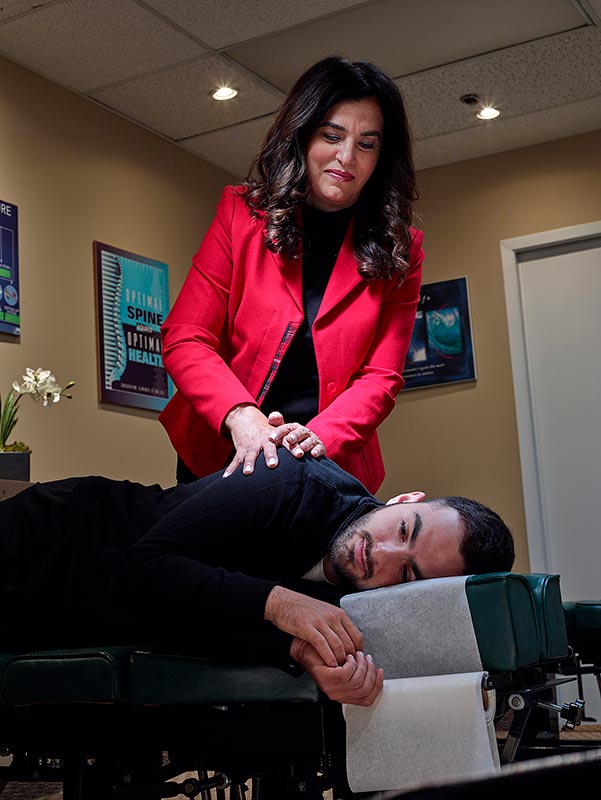 Why Patients Choose Our Clinic?
Holistic Approach –  We treat not only the symptoms, but the overall health and well-being of the patient.
Professional Quality Care –  We provide only the most effective and efficient chiropractic services.
Experience –  Over the past 27 years, Dr. Goel has successfully helped thousands of patients.
Positive Reviews –  Dr. Sima Goel is the top-rated chiropractor in Montreal on RateMD.
Personalized Care –  Treatment plan tailored to each patient's needs.
Patient centered and patient focused –  Your health and well-being are our top priority.
Proactive Health –  Working with you for a healthier, more balanced, and productive lifestyle.
Non-Surgical & Drug-Free –  We use an all-natural approach to improve your overall health and wellness.
CHIROPRACTIC CARE FOR WHOM ?
Chiropractic is indicated for all, regardless of age, from the newborn, to pregnant women, athletes or seniors.
COMMONLY TREATED CONDITIONS
  START YOUR JOURNEY TOWARDS BETTER HEALTH TODAY!
BENEFITS OF CHIROPRACTIC CARE
The below list includes many of the benefits our patients experience following treatment at our clinic.
Non-invasive and drug-free
Reduces Stress & Improves Moods
Boosts Your Immune System
Better Balance and Coordination
Boosts Your Immune System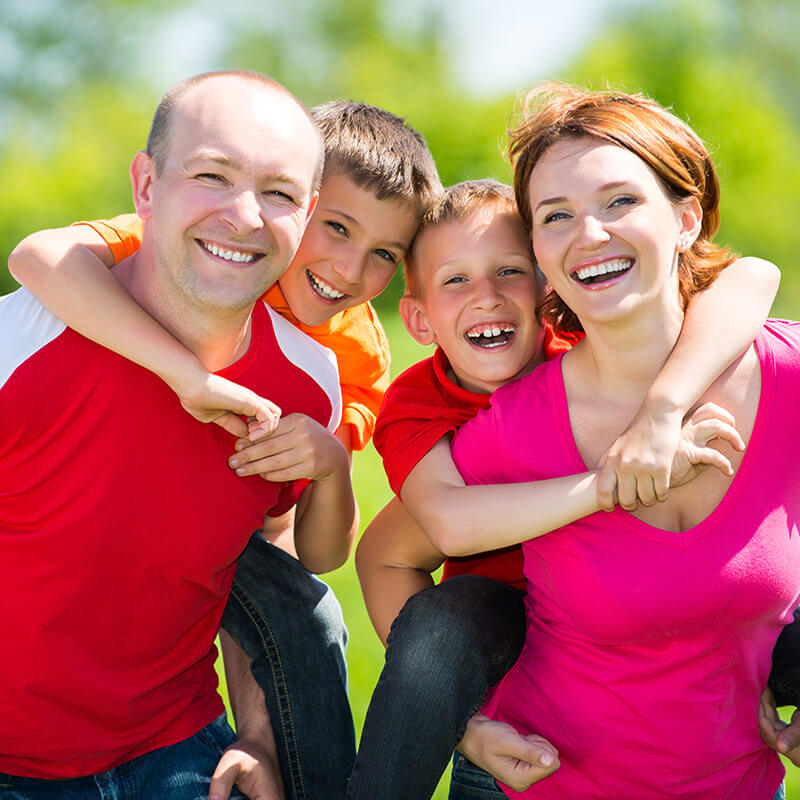 Revitalize Your Health With Chiropractic Care
All-natural health care that addresses the cause of your pain and not just the symptoms.
Dr. Sima Goel is an amazing human being and an extremely skilled chiropractor. I would highly recommend Dr. Goel to anyone who is ready to give themself the gift of well-being.
Ruthie T
Dr. Goel is just fantastic. She cares about her patients like no other doctor does. She is absolutely the best! I look forward to my adjustments every week!
Thayani Jeyakumar
It has truly been a life changing experience for me. It feels amazing to get the quality of my life back.
Sekina Jessa